Fresh, Local - Farm to Table for Your Family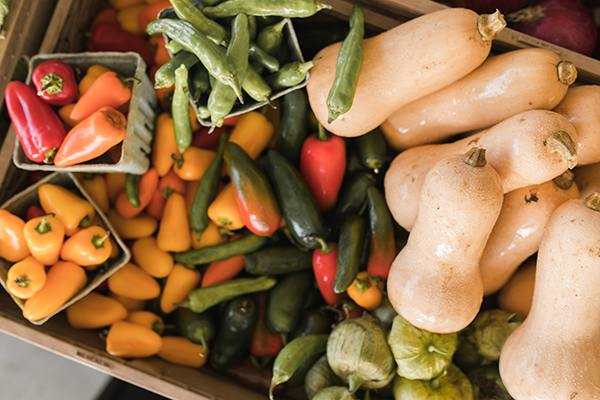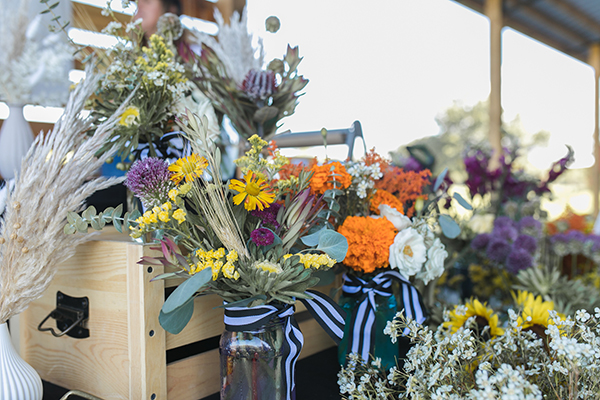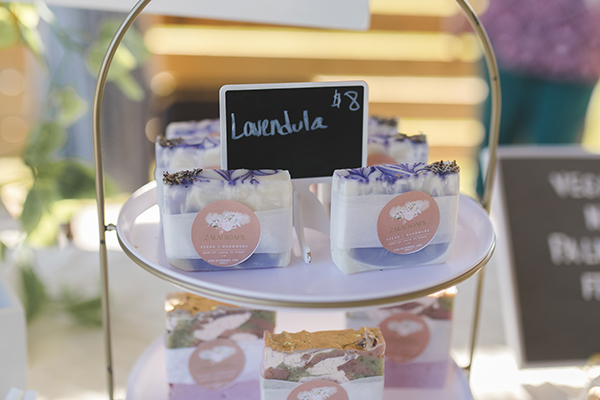 Handcrafted

Finds and More!
HOBE SOUND FARMERS MARKET
EAT FRESH. EAT LOCAL.
Located Just West of I-95 on Bridge Road
Essential information when planning your trip to the Farmers Market at Hobe Sound Farms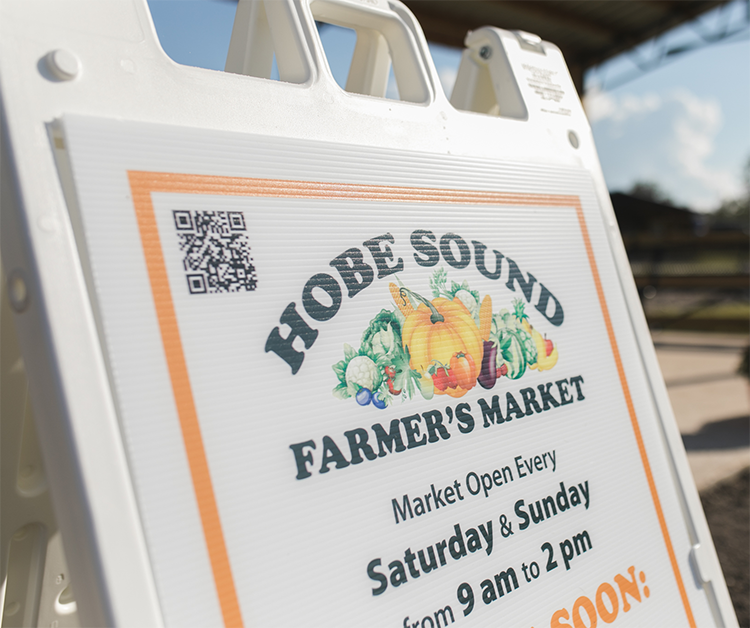 Do bring your own reusable bags, let's look out for our environment.
Most of our vendors prefer cash. Some do accept Venmo or Zelle, only a few accept debit or credit cards.
Do check our Facebook page before you head out for your visit. Any changes in vendors, special activities or entertainment that may be appearing as well as any cancellations due to inclement weather are posted there.
Do wear comfortable shoes that you don't mind getting a little dirty! Our vendors located in our covered pole barns, but the ground in between is rough and can become muddy after a rainstorm.
Please do not bring your pets. We love dogs as much as you do, however, the Farmers Market is located on a real functioning farm that is also the home to an animal sanctuary for many farm animals that we have rescued. They simply do not respond well when dogs are in the area.
Do arrive in plenty of time to shop. The entrance gate closes promptly at 2pm and no additional shoppers can enter the market.
The exit gate is locked at 2:30pm. Please do not leave your vehicle parked on the site past 2:30pm. Hobe Sound Farms is privately owned. Staff may not be available for you to retrieve it until the following weekend.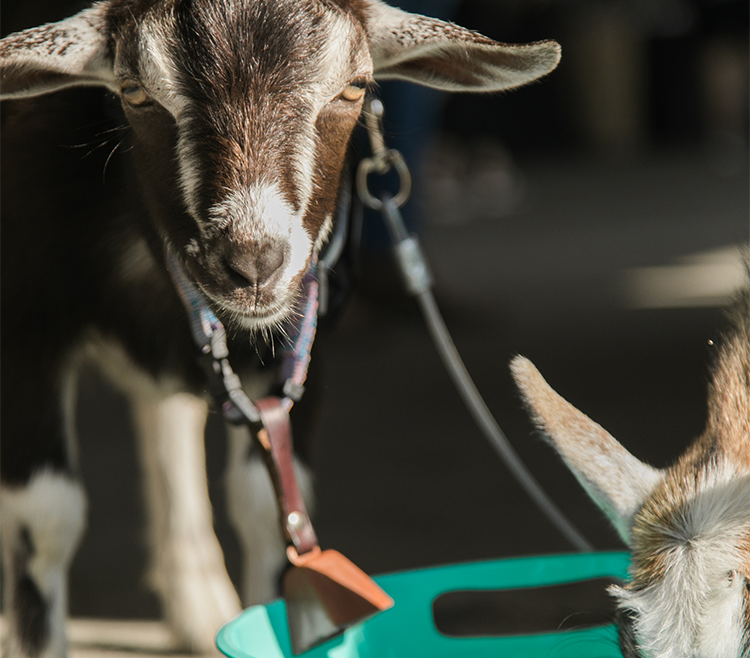 It all started with pumpkins during a pandemic….
Who knew something so fresh would be created during the pandemic? That's right, the Hobe Sound Farmers Market was established in the fall of 2020 on 120 acres of land conveniently located in Hobe Sound, Florida on Bridge Road just west of I-95.
On a Florida fall day, October 16, 2020, the Hobe Sound Farmer's Market FIRST ANNUAL U-Pick Pumpkin Patch was born! Guests to the farm not only had a plethora of pumpkins to choose from but there was also a hay maze, games, activities, fall décor, and even children's Halloween costumes. It was just what the pandemic weary public needed. Plenty of room for social distancing and it was outdoors–so no masks required!
Our Hobe Sound Farmers Market then transitioned from pumpkins to pine trees. Starting with the Thanksgiving holiday the farm was transformed into a winter wonderland that remained open until Christmas. Word quickly spread that it was the place to not only pick out a great Christmas tree but wreaths, tree stands, ornaments, and all the hand-crafted holiday décor your heart desired! We included family fun activities like a Country Christmas photoshoot, games, hot chocolate, holiday treats, and even SNOW! It was a very merry holiday season at the farm!
While we absolutely love the holidays, we had a year-round vision in mind. Our plan all along was to convert our pole barns to booths for local farmers to sell harvested straight from the farm produce. In addition to farm-fresh fruits and vegetables, we also had organic meats, eggs, natural honey, flowers, plants, baked goods, and preserves on our wish list for the Hobe Sound Farmer's Market Grand Opening scheduled for January 30, 2021. The farm became our field of dreams, we built the venue and the vendors, they came—over 40 of them for our inaugural market.
We are delighted that they continue to come today and so do a lot of great people who want to support local farmers, local artisans and contribute to the local economy. The word has spread and among the health-conscious visitors who know the benefits of farm-to-table! Our shoppers come from as far south as Palm Beach County and throughout the Treasure Coast week after week. Healthy farm-fresh produce is the cornerstone of the market, but you can pretty much find all that you need to eat and live healthy while enjoying live music a cool drink, and a bite to eat on Thursday evening and on weekends.
Our dreams for the market continue to expand as do our offerings all the while with our sights set on your health, happiness, and well-being. Yoga classes, holistic health, and beauty items grow your own at-home demos, and much more are on the horizon. Our visitors can expect to see an ever-changing experience with pop-up events, our holiday happenings, and even an animal sanctuary. We plan to continue to grow and keep the Hobe Sound Farmer's Market as fresh as the products that are offered! We'll see you soon at the farm!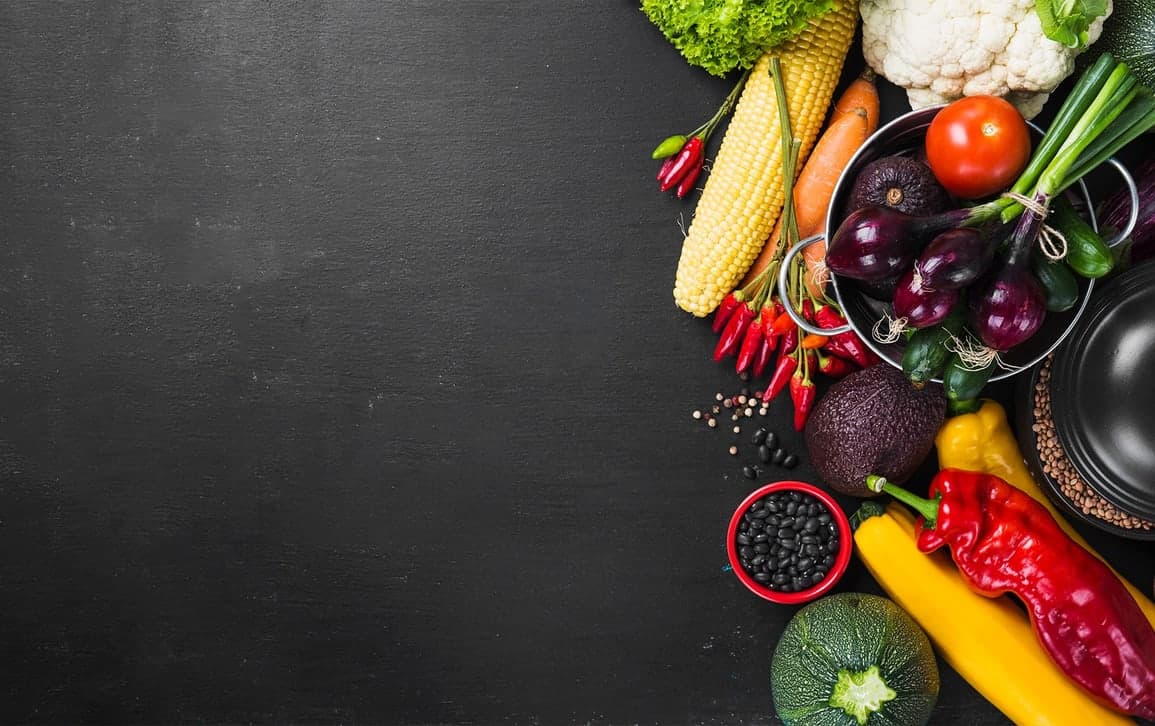 FARM FRESH PRODUCE.

PASTURE-RAISED MEAT AND EGGS.
ALL NATURAL HEALTH, BEAUTY AND HOME PRODUCTS. SPICE, SAUCES AND BAKED GOODS. UNIQUE GIFTS. PETTING ZOO. LIVE ENTERTAINMENT. SO MUCH MORE... Such Freshness and Family Fun in Hobe Sound! Support local, Shop Local! Discover our amazing vendors!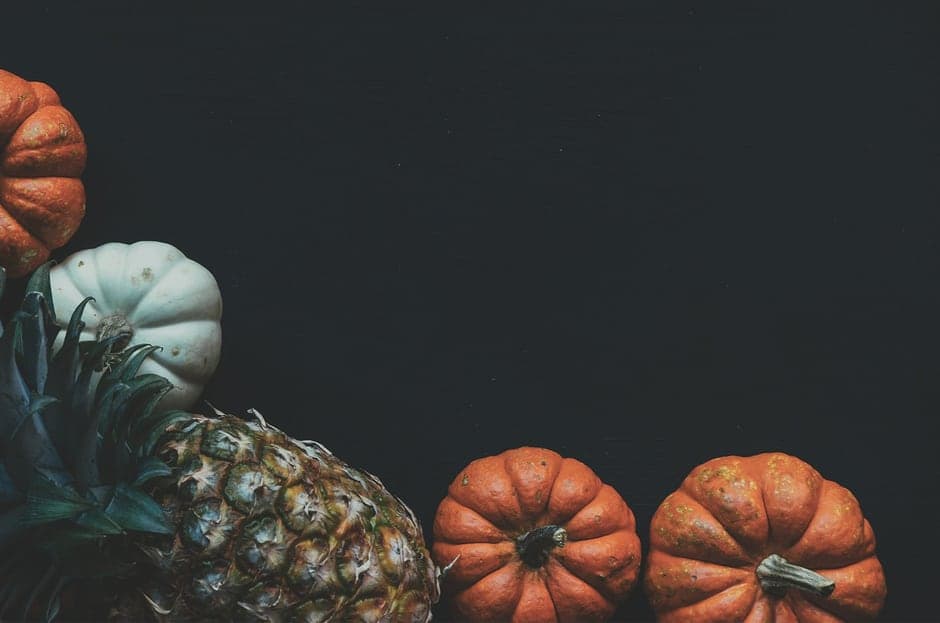 Such a great place, especially for kids.
We enjoyed our visit....lots of cute games for the kids, a slide and photo ops! We purchased a beautiful tree! Poinsettias, wood reindeer and snowmen were also available! Happy to support local.
I purchased the most gorgeous baby pink poinsettias!! And the most adorable wood reindeer!! The staff is so helpful and knowledgeable. I'll be back!
Easy to get to, plenty of parking and spread out. Pumpkin patch & activities were awesome. Kids played for over an hour. The hay maze was a huge hit!
This place was a great experience.